Indoor Arena

Our 72' X 156' indoor arena features our signature sand blend footing. Depending on how we groom it, this footing lends itself to all forms of equestrian activities.

The arena is equipped with overhead automated sprinklers which, along with a manual override, can ensure that every ride is dust free.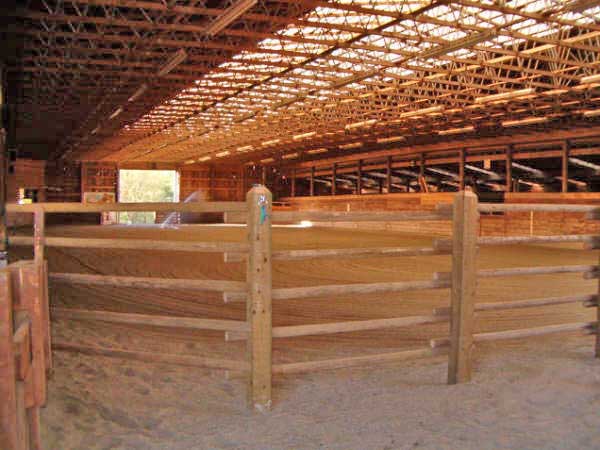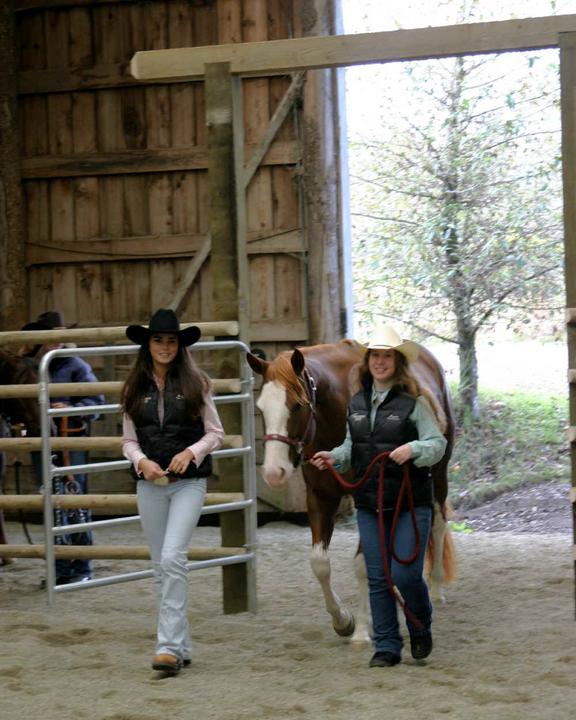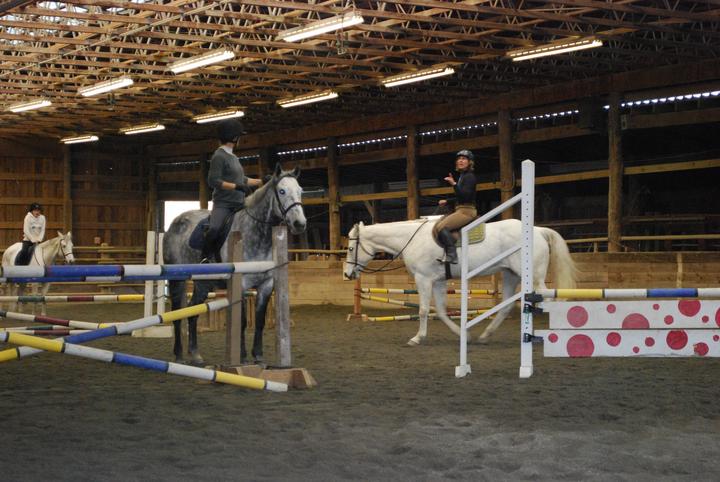 Over the years, we have hosted many clinics, shows and special events; to that end, the arena is equipped with over 800 watts of sound. This allows us to provide crystal clear music and narration for any sort of event or clinic situation. Wireless and wired microphones are also available for these occasions.

The arena also has a small bleacher section and fenced off tacking/waiting/viewing area. A huge skylight portion of the roof admits excellent daylight to the arena during the daytime, and, of course, it is fully lit at night.